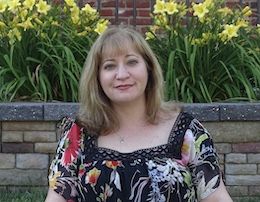 Private 60-minute sessions are available by:
-Phone, FaceTime, Zoom for $175
-In person at my location $200 (Referrals only)
-Local travel in person $225


Mediumship Readings – Which is communicating with those that have passed (people & pets). To help those still here reconnect with those they have lost.


Psychic readings – To help you make decisions in your life. If you're at a crossroads. If you have to make big decisions. I give future readings for personal & business.


Oracle card readings – I also do Oracle card readings to help guide you in your life and your future.


Gift certificates are available.
When you call for a psychic reading please ONLY give me your name and phone number when you are setting up your time for your reading. There is no need to tell me anything about you before your reading. The less I know about you before your reading the better the reading will go.
Cancellations must be 24 hours in advance or you will be charged for the time scheduled.
For any referrals you send my way. (After your reading) I will give you 15% off towards your next reading


After 5 referrals (After their readings) I will give you a FREE reading.
I tell my sitters (You) a few days before their readings to invite their loved ones to step forward and join us on this date, time & location.


Prepare important questions beforehand to ask spirit. Or certain memories you want them to share.


Feel free to bring an item related to the spirit loved-ones that you hope to connect with.


Try to relax, embrace and enjoy your reading/session.


Remember that mediums do not control who comes through from the other side, how they communicate, or what messages they will have. Spirit has free will!
DISCLAIMER Psychic Medium Readings are subject to interpretation and should not be taken as absolute. A reading is never 100% accurate. All readings given by Staci Steinbrecher/ Gabriel's Gates are for educational, spiritual and entertainment purposes only, and no guarantee can be given as to the accuracy of a reading. Readings do not replace Professional Medical/Legal/Business opinion and advice. It will not force you to follow a particular course of action, or attempt to exert any form of control over your free-will and common sense. You must be 18 years of age or older to receive a reading from Staci Steinbrecher/ Gabriel's Gates. In booking this reading, you agree to these terms and conditions.